Business
We support efficient and stable power usage

We provide stable and efficient commercial ESS
through high-quality, high-energy density NCM battery cells and battery lifespan management systems.

Business Overview
ESS safely stores surplus energy generated from intermittent power sources, such as wind and solar power,
and enables efficient power consumption by using stored energy when power use is at maximum load.

SK on prioritizes safety and develops commercial ESS batteries that are specialized for ESS.
We manufacture a full range of batteries for ESS application including cells, modules, racks, and provide an optimized battery management systems.
Products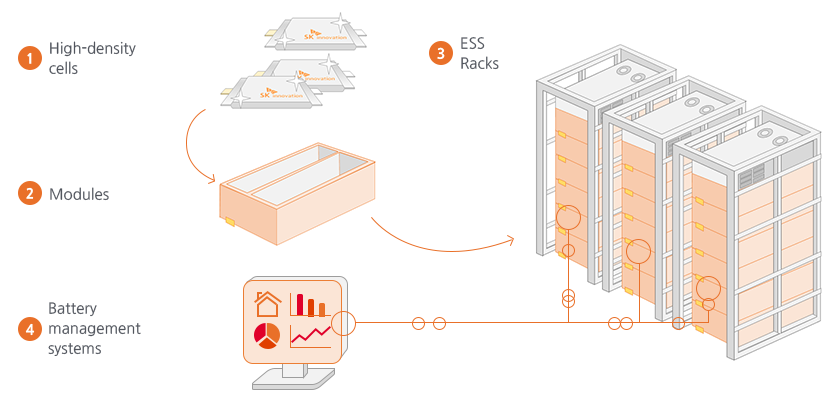 Applications & Market
We provide ESS batteries and solutions for utility
and commercial/industrial applications globally.
Based on our global battery supply network established
in the United States, Europe, and China,
we plan to continue our expansion of ESS business.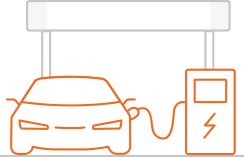 Inquiries
Send us your inquiries and we will assist you as best as we can.
담당자문의 테이블입니다. Division, Classification, E-mail정보를 확인하실 수 있습니다.
Division
Classification
E-mail
Sales/Marketing
ESS
Global
E-mail Inquiries