Business
We create new values with SK on's safe and long-lasting batteries

We provide services for the entire battery life cycle including battery rentals, charging, recycling, and reuse.
By building a virtuous resource cycle system, we can create high added values and pursue eco-friendly energy use.

Business Overview
By monitoring the battery status in real-time and analyzing the battery's status according to the customer's usage patterns,
we can monitor the battery's lifespan and provide services that the customer needs.
The BaaS(Battery-as-a-Service) platform allows customers to use SK on batteries safely and more conveniently.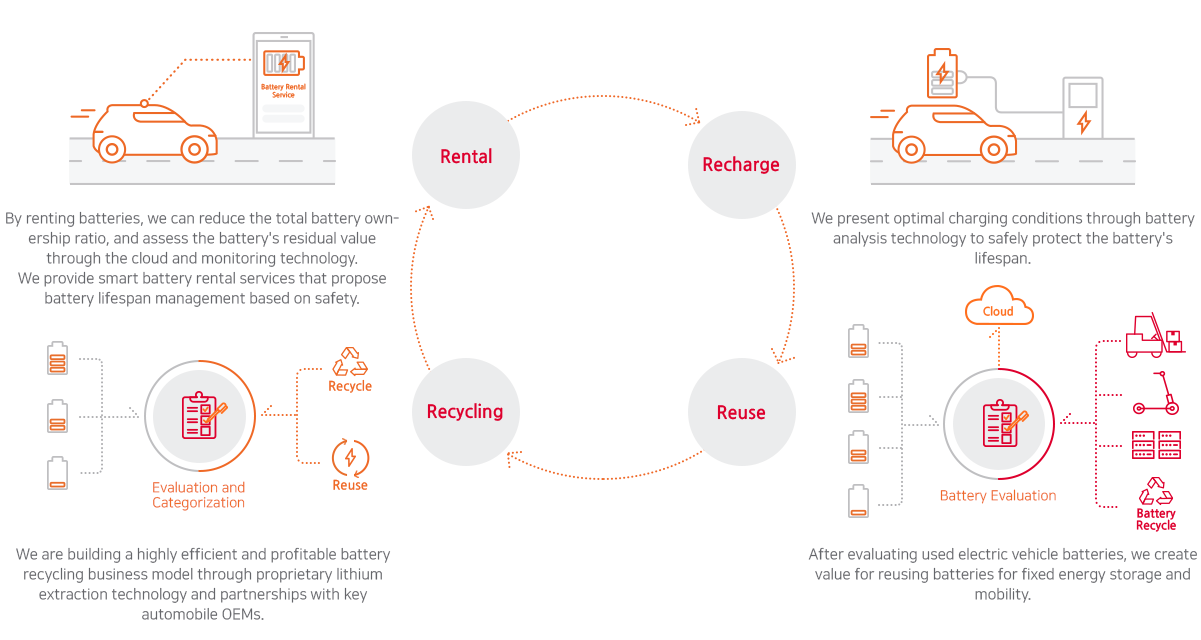 Partnerships
By building partnerships with companies in the broad field of BaaS, which includes global OEM and system integrators,
we are pursuing various businesses, such as battery rentals, monitoring and management, reuse, and recycling.
Starting with rental car businesses, delivery businesses, commercial vehicle operators such as taxis and buses,
we provide battery monitoring services for B2B and B2C clients with the goal of building a BaaS ecosystem.